YARRAMEAD -CERTIFIED PASSIVE HOUSE PLUS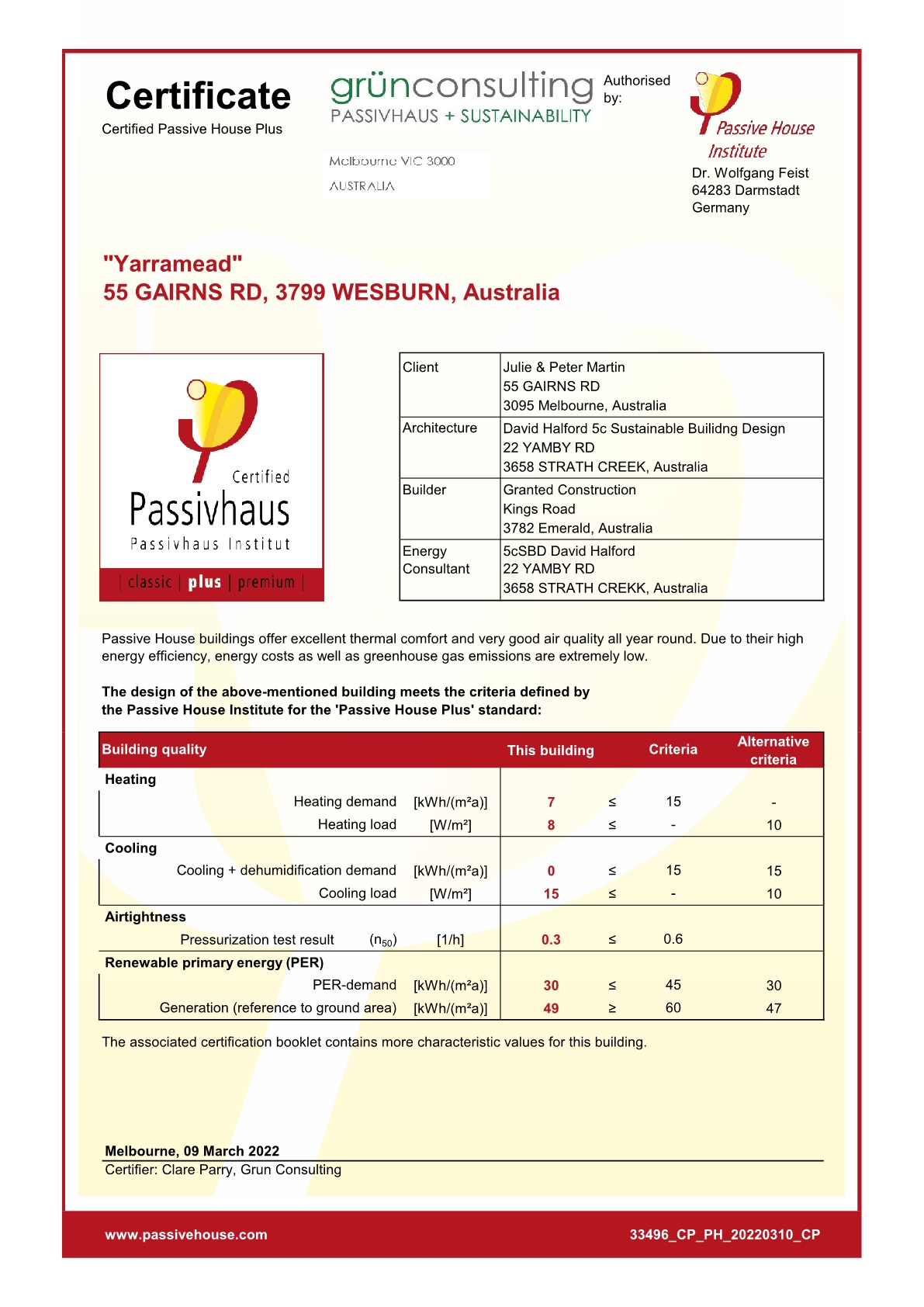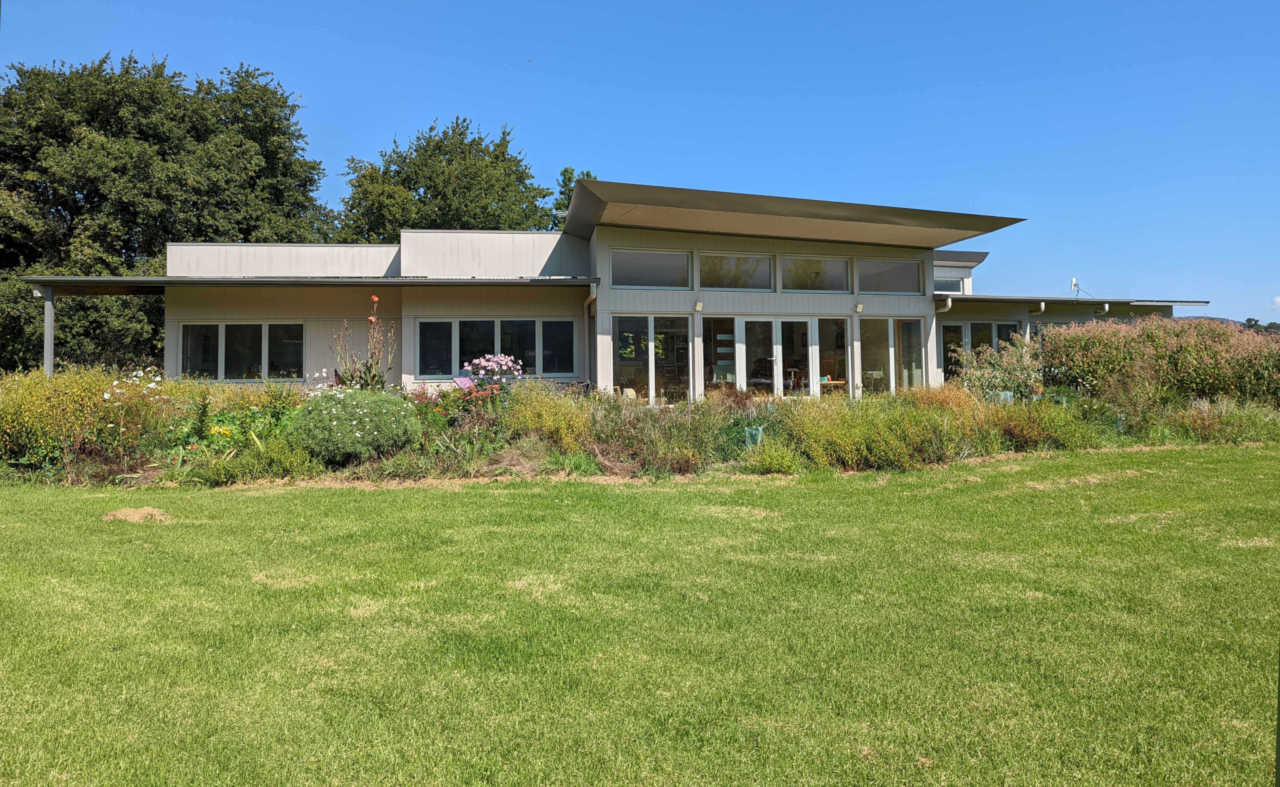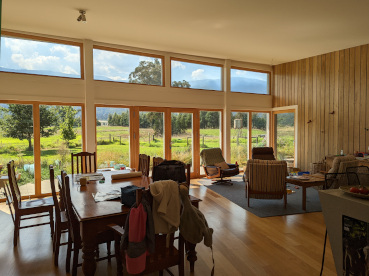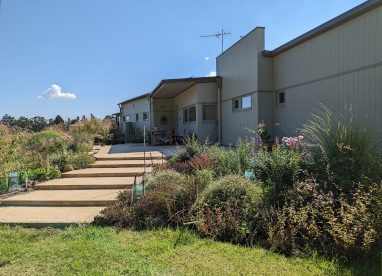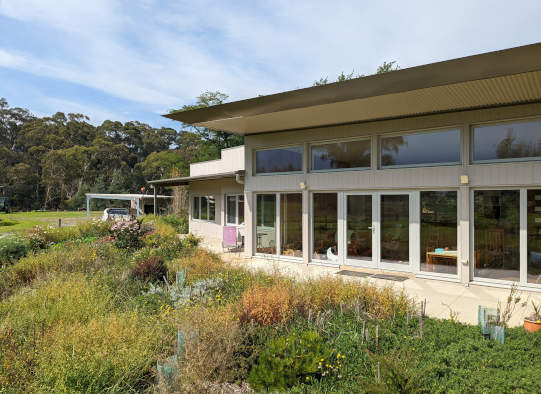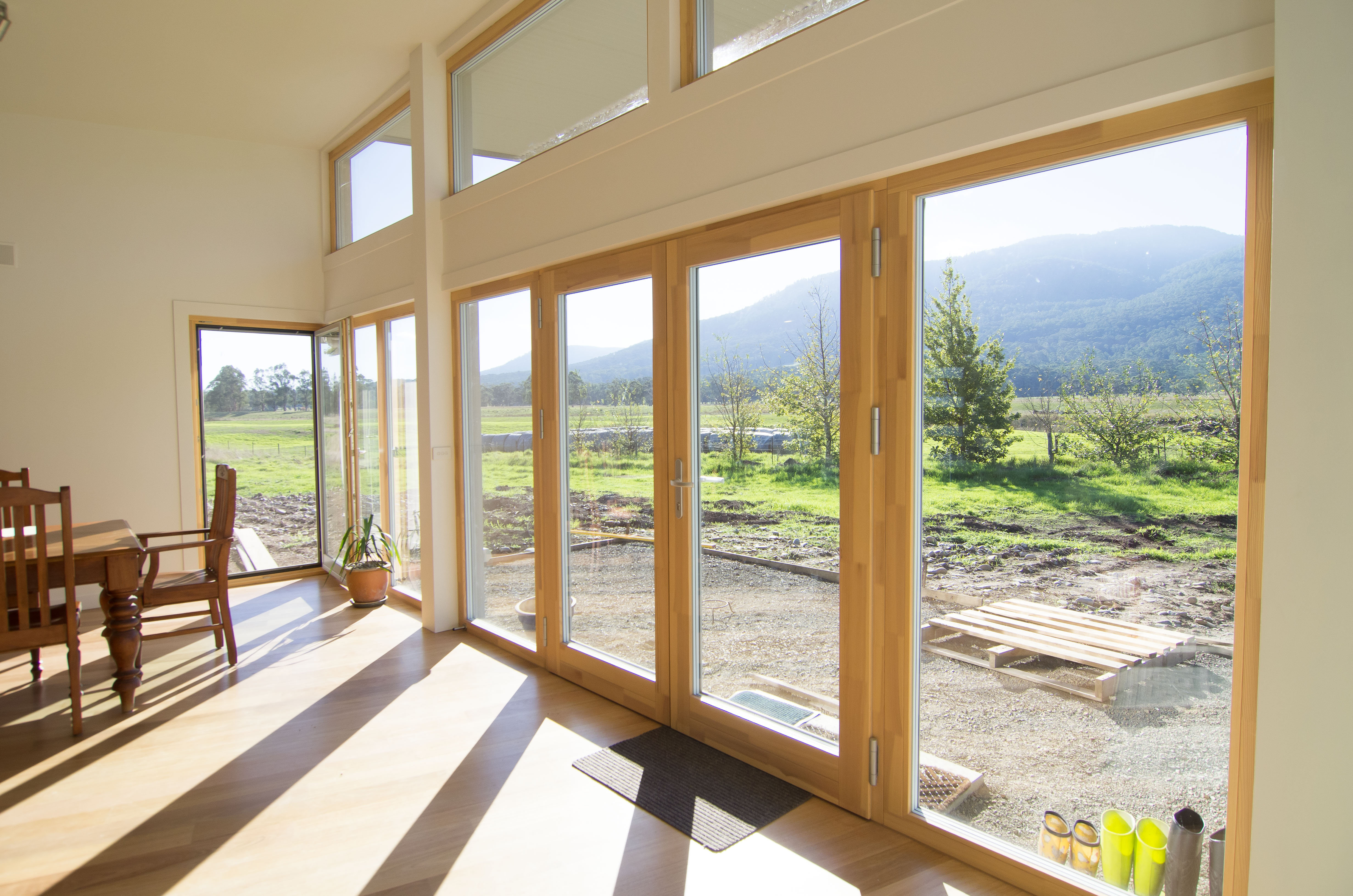 PHI Database ID 6957 https://passivehouse-database.org/index.php?lang=en#d_6957

General Information
Passive House Plus new build
Building type: rural single family house
Location: AU - 3095 (Victoria)
Description:
Yarramead: On the banks of the Yarra river in rural Victoria. As well as the usual benefits of Passivhaus Design, a principal motivation for these owners was avoiding poor air quality that contributes to asthma. The design sweeps round so that all three living rooms and three bedrooms can take in views to the hills of the Yarra Ranges. Placing the p.v. array on the shed freed the main roof to slope away from the sun and provide high glazing on the side facing the views. Australian standard timber frame construction was used with external wall insulation under the cladding. Also complies with Liveable Housing Standard, flood and bushfire requirements.
Number of apartments / units: 1
Treated Floor Area according to PHPP: 179 m2
Construction type: timber construction
Year of construction: 2018
Other parties involved
Architecture: David Halford 5c Sustainable Building Design
Building services: David Halford 5c Sustainable Building Design
Building physics: David Halford 5c Sustainable Building Design
Certifier: Clare Parry
Statics: RMG
Craftsperson / parties involved: Granted Construction
Thermal envelope
Exterior wall: Standard 90mm timber frame with PIR insulation behind cladding U-value = 0.372 W/(m2K)
Basement floor / floor slab: Concrete slab insulated below/ U-value = 0.368 W/(m2K)
Roof: Structural insulated panels U-value = 0.106 W/(m2K)
Window Frames: LogikWin Aluclad timber. U w-value = 1.3 W/(m2K)
Glazing Triple glazing U g-value = 0.58 W/(m2K) g -value =0.53
Entrance door: LogikWin entrance door U d-value = 1.4 W/(m2K)
Mechanical systems
Ventilation Zhender, ComfoAir 550
Heating installation No dedicated heating system other than revere cycle air conditioning Domestic hot water Sanden Eco Heat Pump split system
Additional information
Ecological aspects Rainwater harvesting. Solar electricity (PHPlus).
PHPP values
Air tightness n50 = 0.3/h
Annual heating demand 7 kWh /(m2a ) calculated according to PHPP
Heating load 8 W/m2
PER demand (renewable Primary Energy) 30 kWh /(m2a ) on heating installation, domestic hot water, household electricity and auxiliary electricity calculated according to PHPP
Generation of renewable energy 49 kWh /(m2a ) based on the projected area