KYNETON ENERPHIT RENOVATION & EXTENSION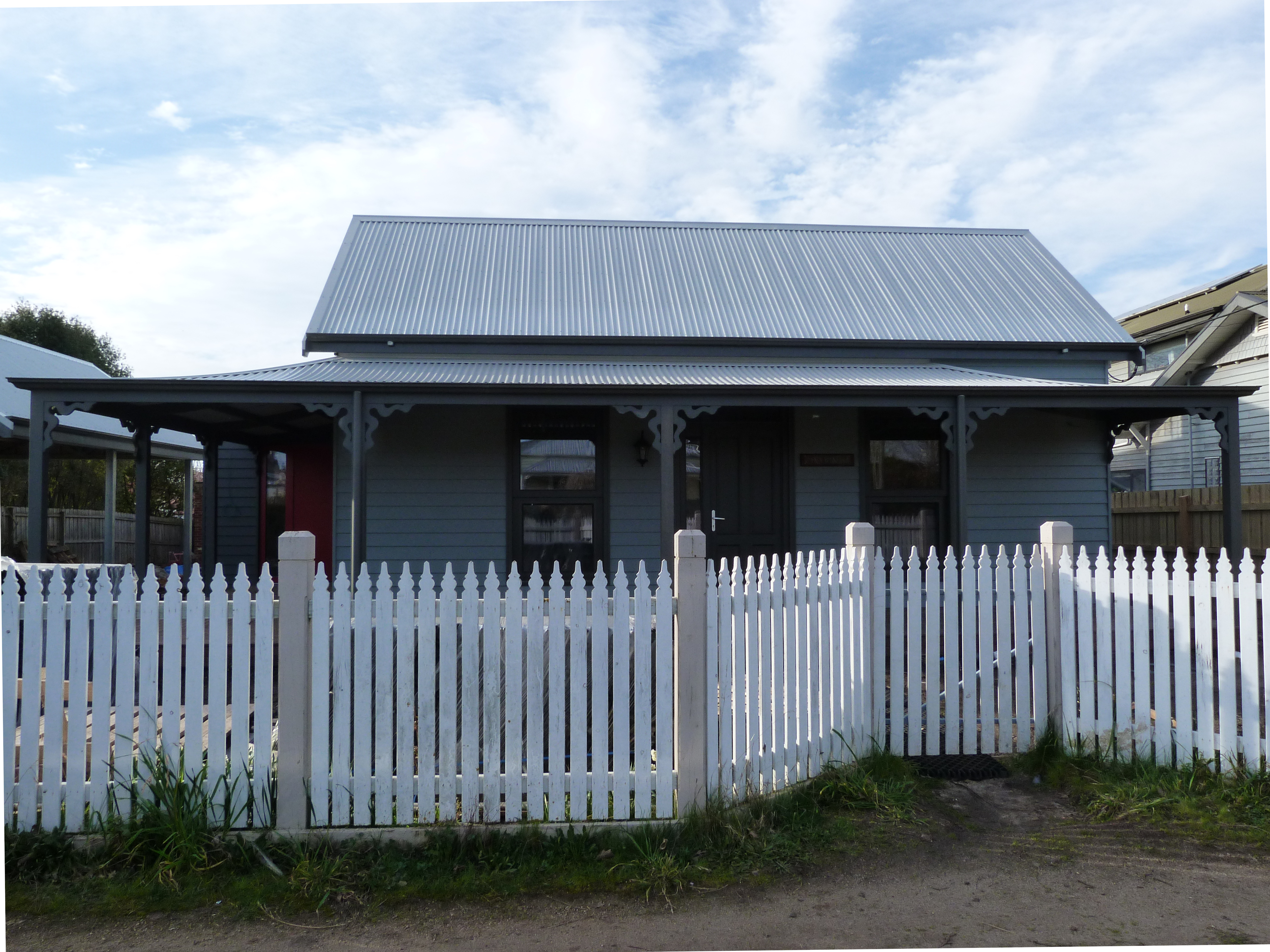 The existing house is a typical timber weatherboard pattern book cottage with an accumulation of extensions at the rear. It was cold, dark and expensive to run. Despite an extensive sunny rear garden on the north side there were no windows overlooking this. The renovation to Passivhaus "EnerPhit" standards restores the original street frontage and replaces the rear extensions with construction that provides comfortable conditions and constantly even temperatures averaging between 20 and 25 degrees C all year round.
The owners desire for generous natural light across the full depth of the narrow plan is satisfied by a stepped profile with high level glazing to light all areas which also contributes to free winter solar heat gain. An airtight vapour membrane and Heat Recovery Ventilation provide the clean air and low levels of energy use required for PH Certification. The energy use is so low that it will be provided completely by solar electricity.
All spaces, including the service areas in the centre of the plan, have natural light by careful use of high-level glazing. There is a veranda and spa deck and all the main north facing rooms have garden views. There are also extensive new outbuildings.
Under construction- due for completion 2020.
North elevation to garden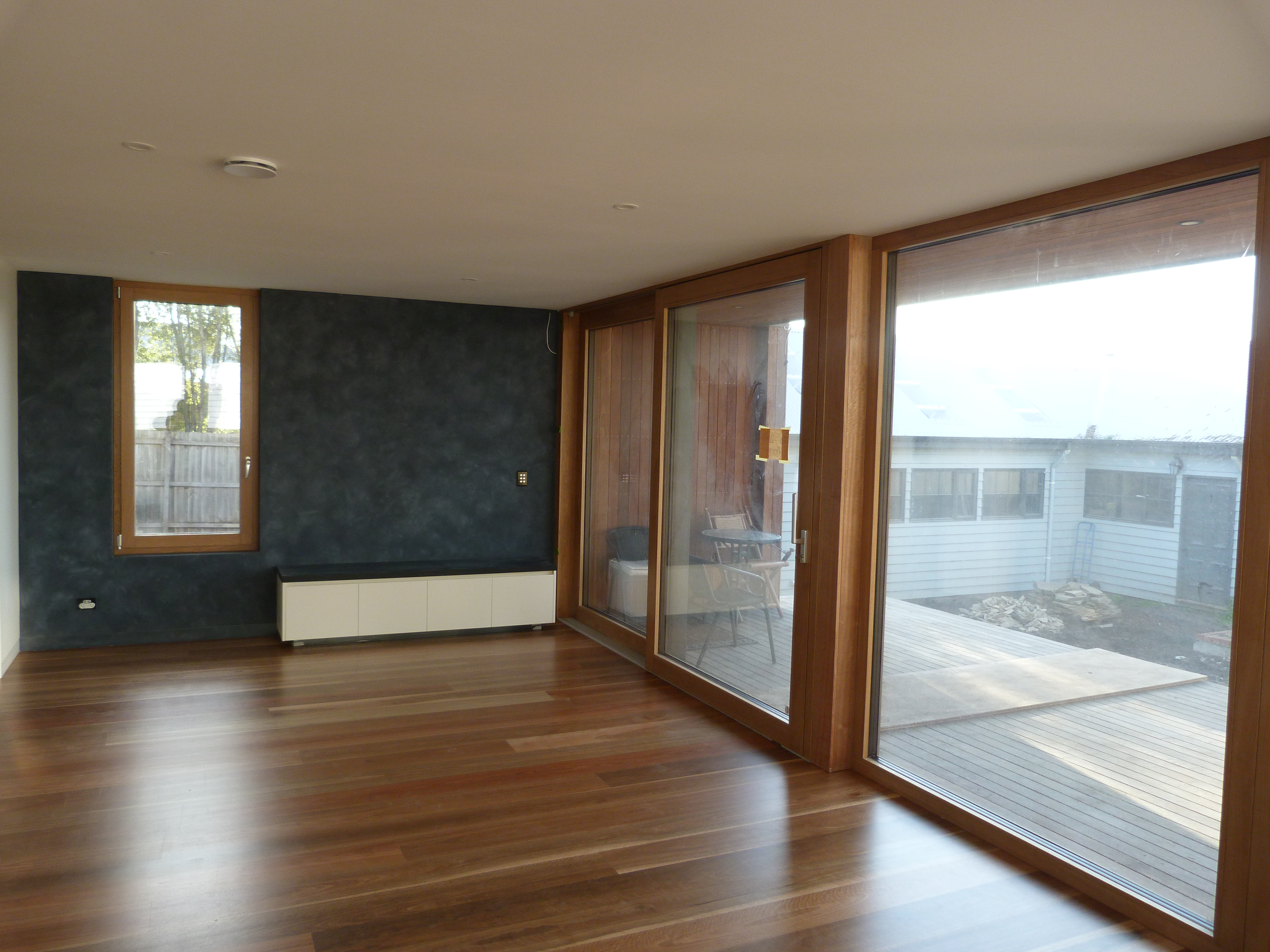 Oak lift & slide doors to veranda. Note the heat recovery ventilation outlet in the ceiling.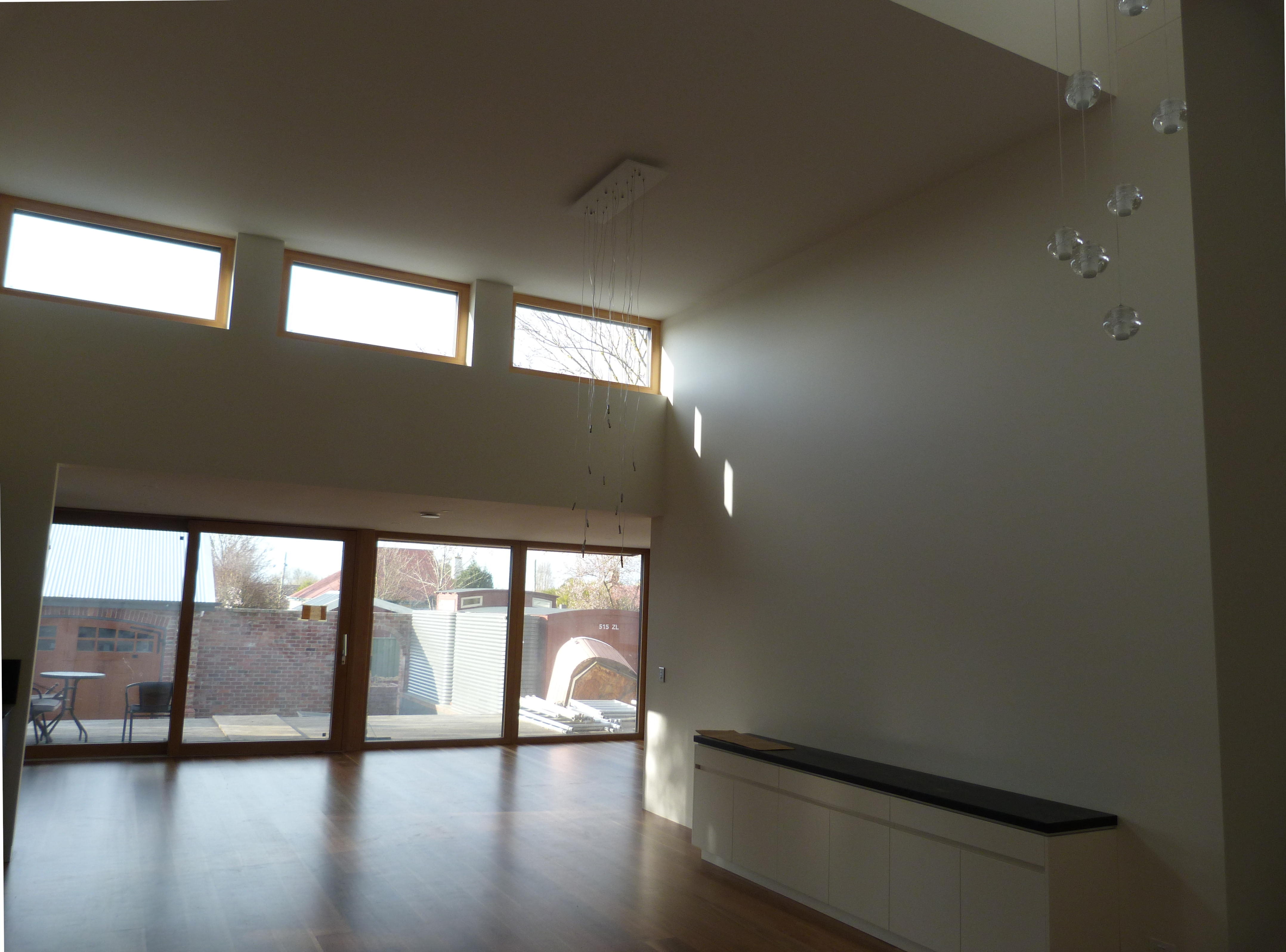 Main areas face North towards the garden.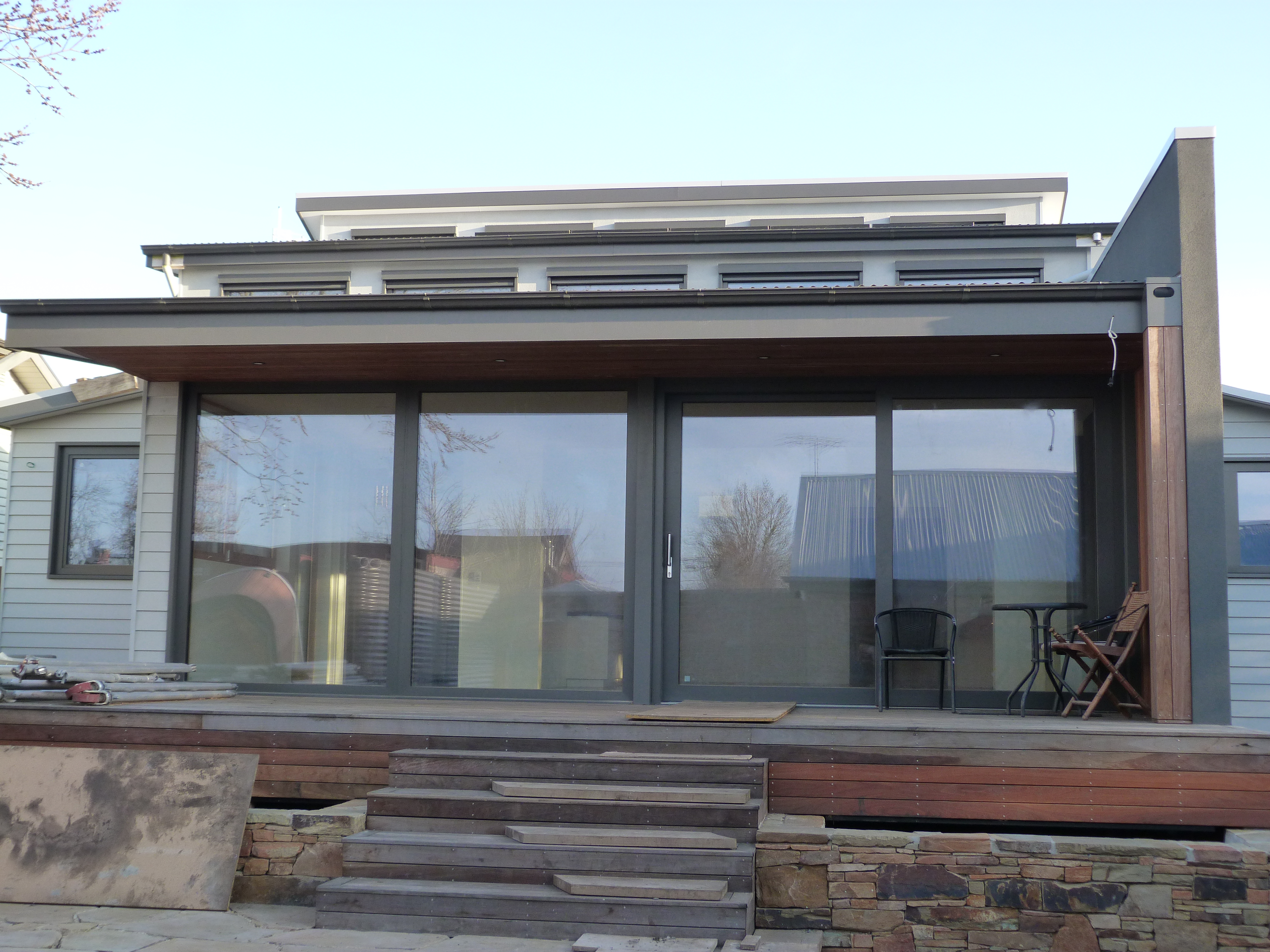 North elevation to garden. Veranda shades the main windows from summer sun. Invisible integrated blinds shade the high-level windows. Note that the extensive photovoltaic array on the north facing roof is not visible.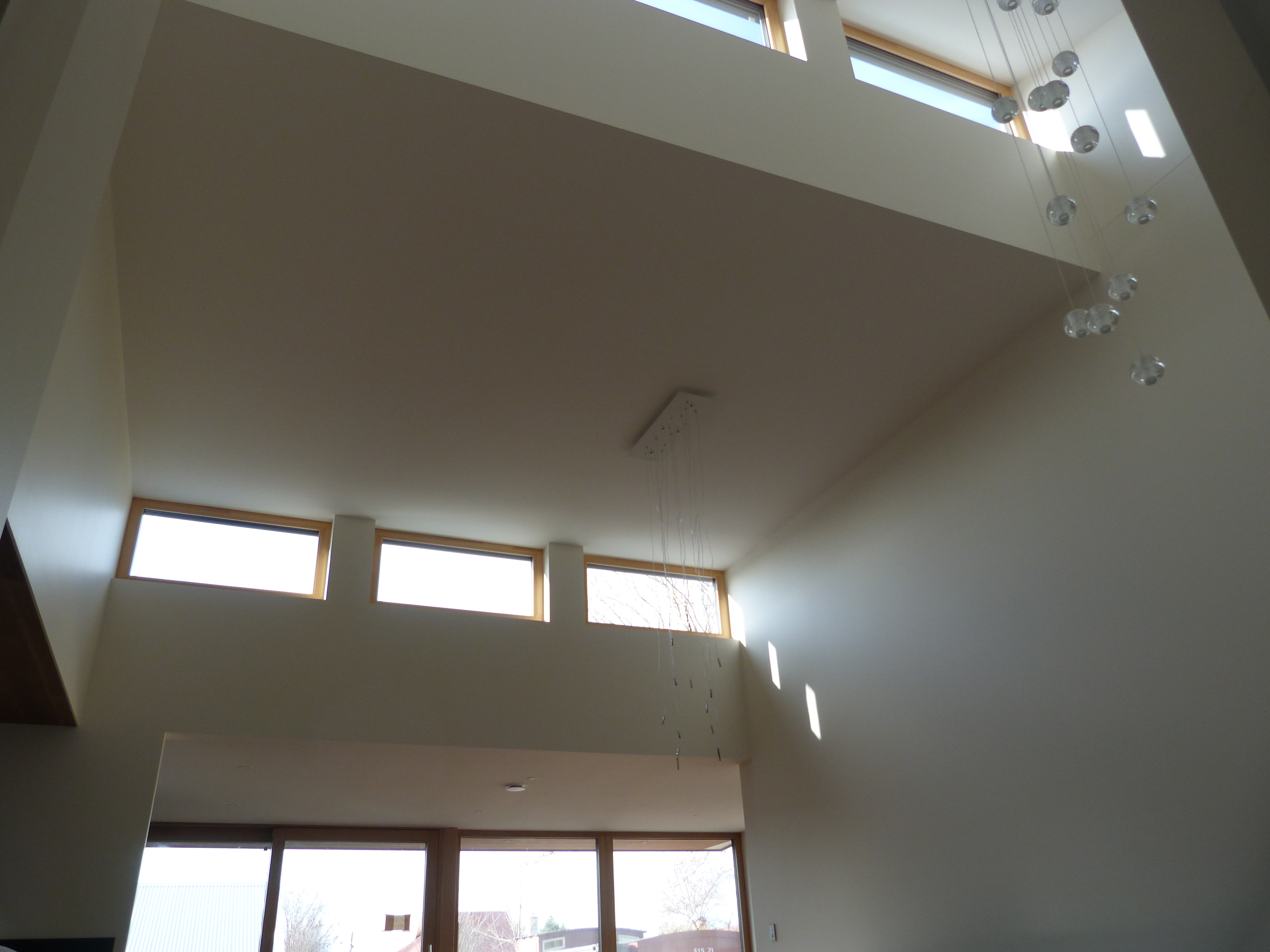 North facing clerestory windows bring daylight into the centre of the plan.
Kitchen-dining area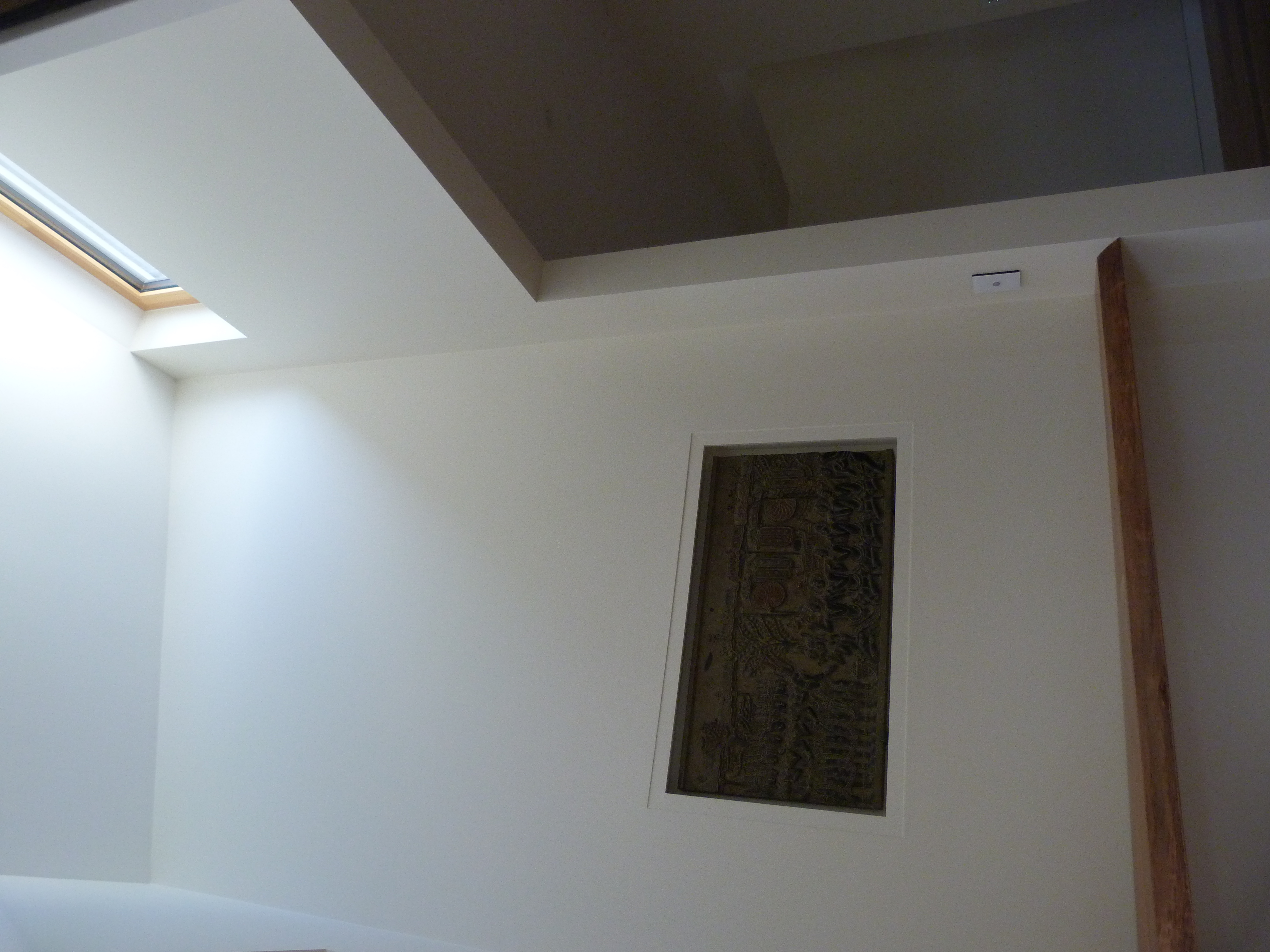 The link roof between the existing and the extension is used to provide high-level lighting to the centre of the plan.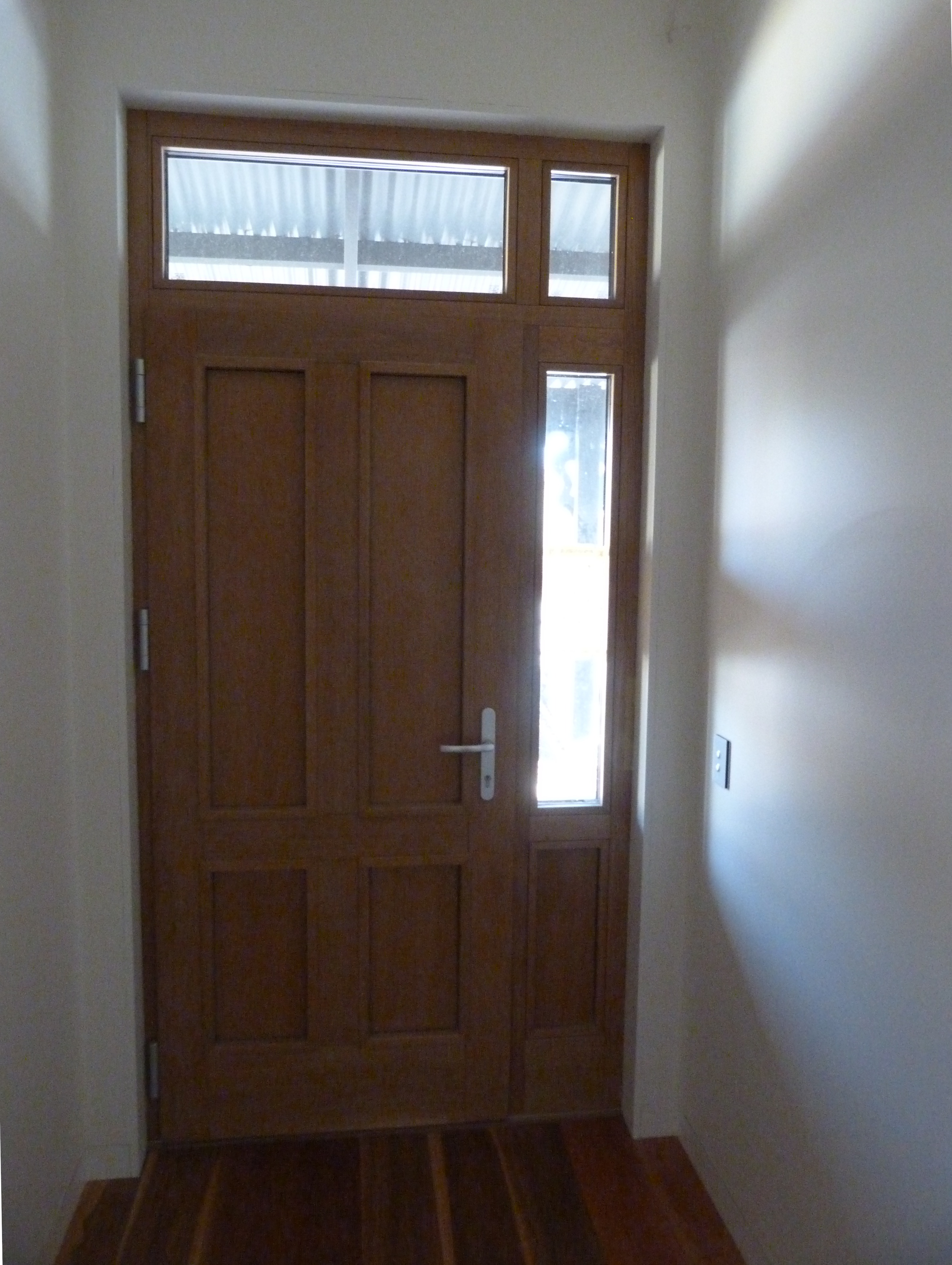 Heritage oak entrance door to Passivhaus thermal and air-tightness standards.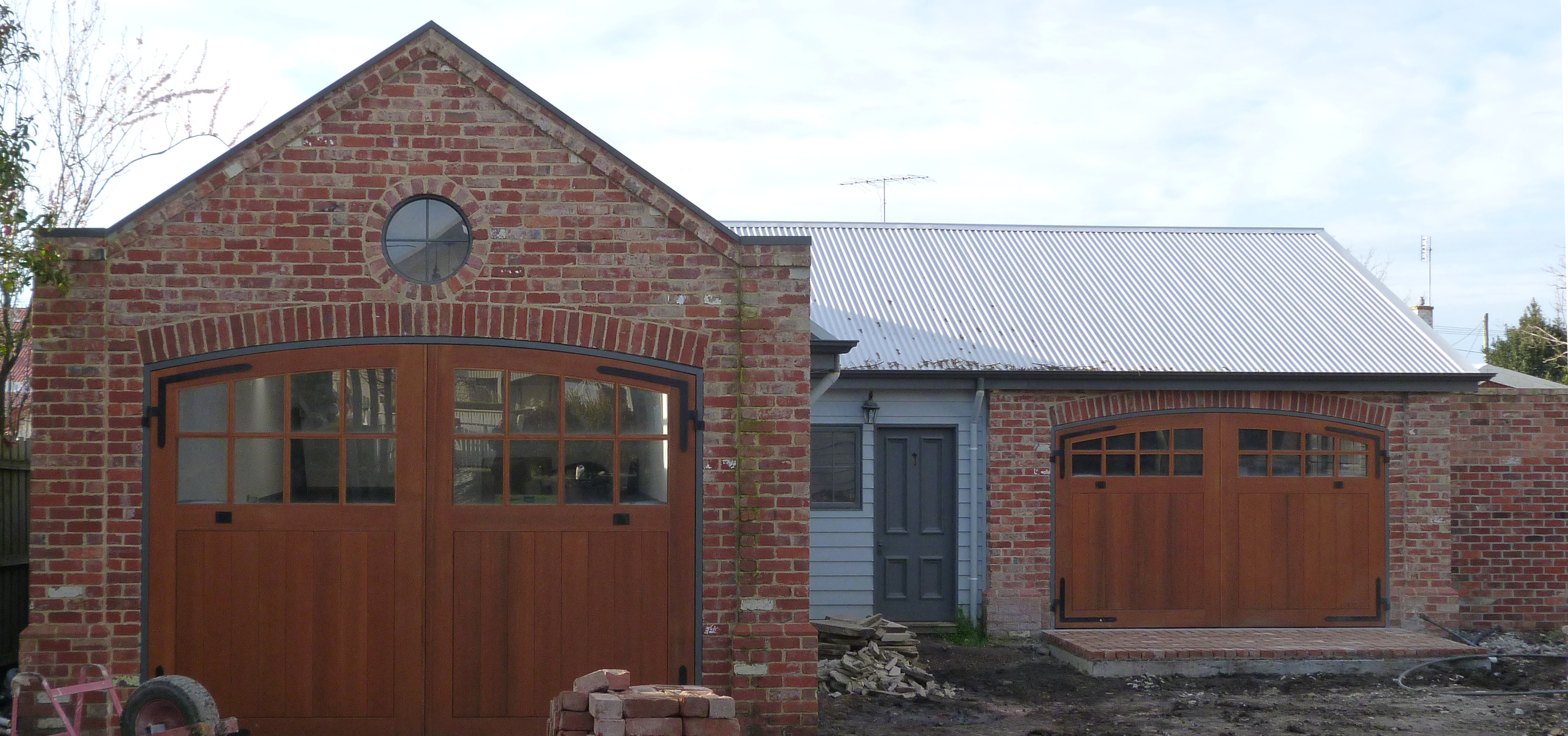 Extensive new outbuildings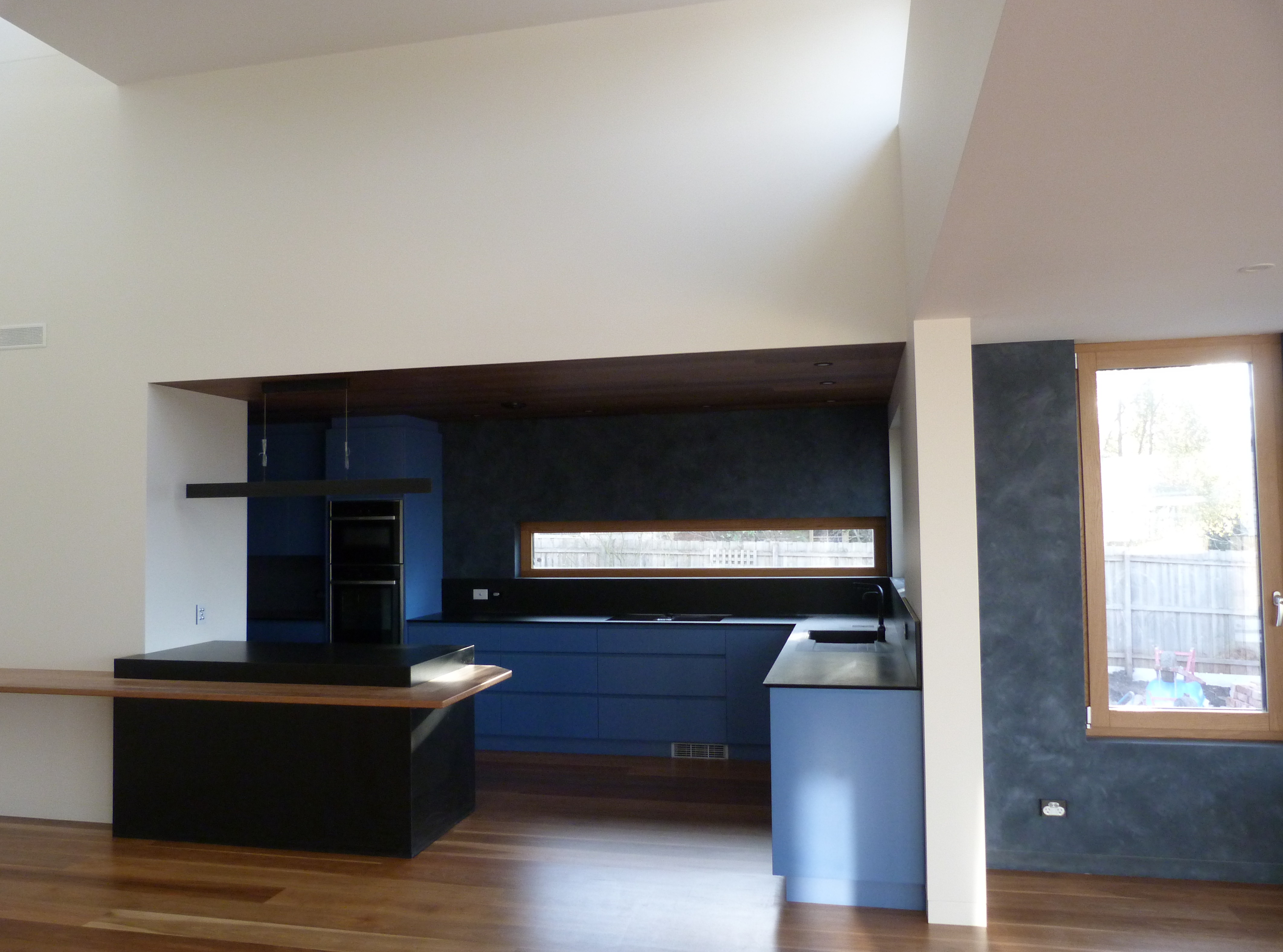 Daylight to the middle of the central dining room
Door to Spa deck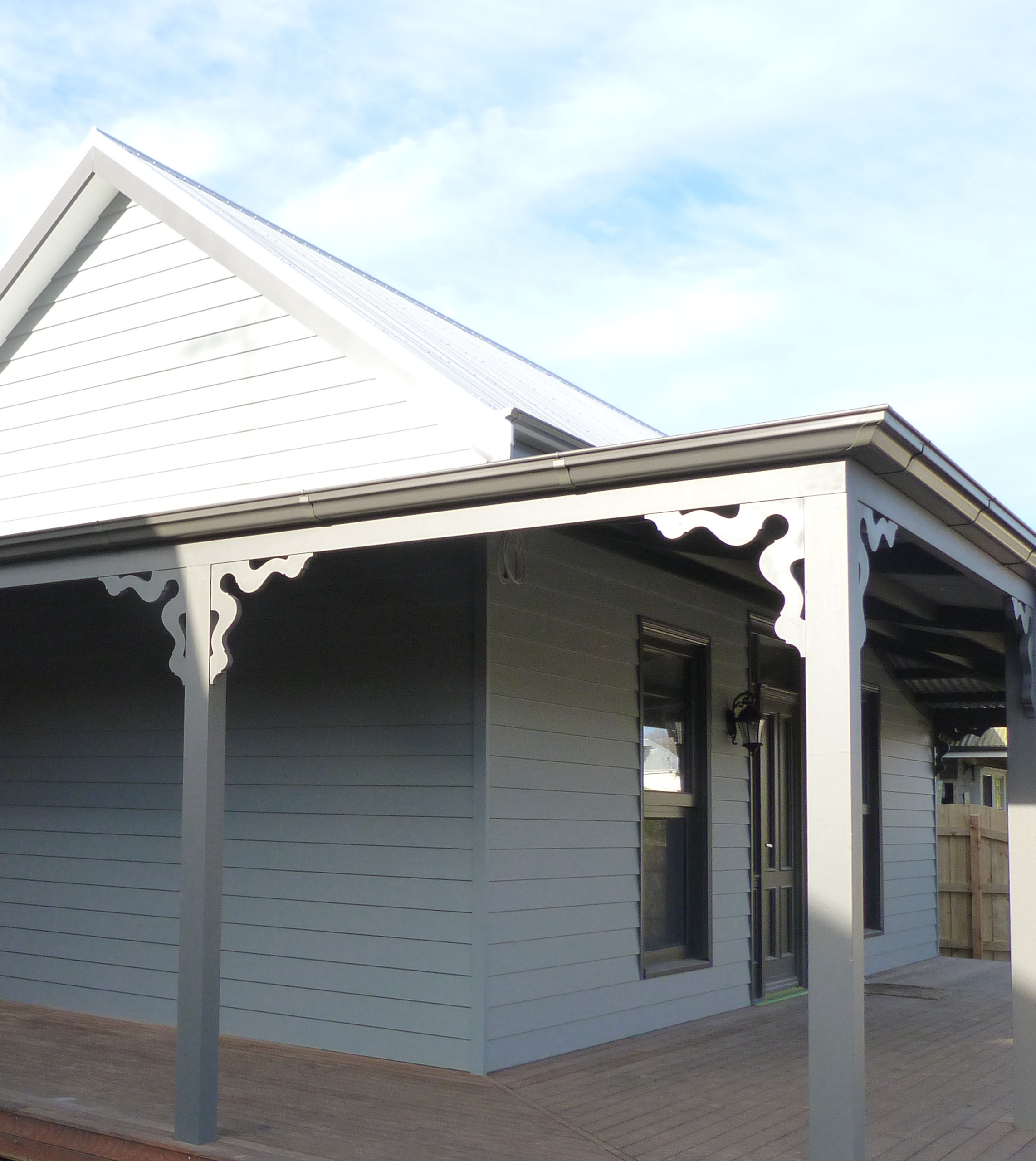 Heritage windows and doors on street elevation manufactured to Passivhaus thermal and air-tightness standards. Existing plastic cladding replaced with painted weatherboarding.
5C SUSTAINABLE BUILDING DESIGN
22 YAMBY RD STRATH CREEK VIC 3658
03 5797 0277 0439 174957
5c@sustainablebuildingdesign.com.au